An ode to you.
We are looking for a talented and passionate restaurant service staff to join our team.
Please don't hesitate to contact with your CV by email on
info@restaurant-ode.com
Concept
An ode is a lyric poem praising something special to one's heart.

Our ode pays respect to the exquisite ingredients produced in Japan,
the beauty of Japanese craftsmanship in tableware,
and the wonderful traditions of French cuisine.
It creates a collage of all the elements,
presenting Chef Yusuke Namai's sentiments and passion
on the table and in every nook of our restaurant.

Cuisine entwined with wine, service and setting,
weaving a new story of creative gastronomy out of Tokyo.
To every guest who visits us,
we hope you enjoy this ODE to your heart's content.

This is an ode to you.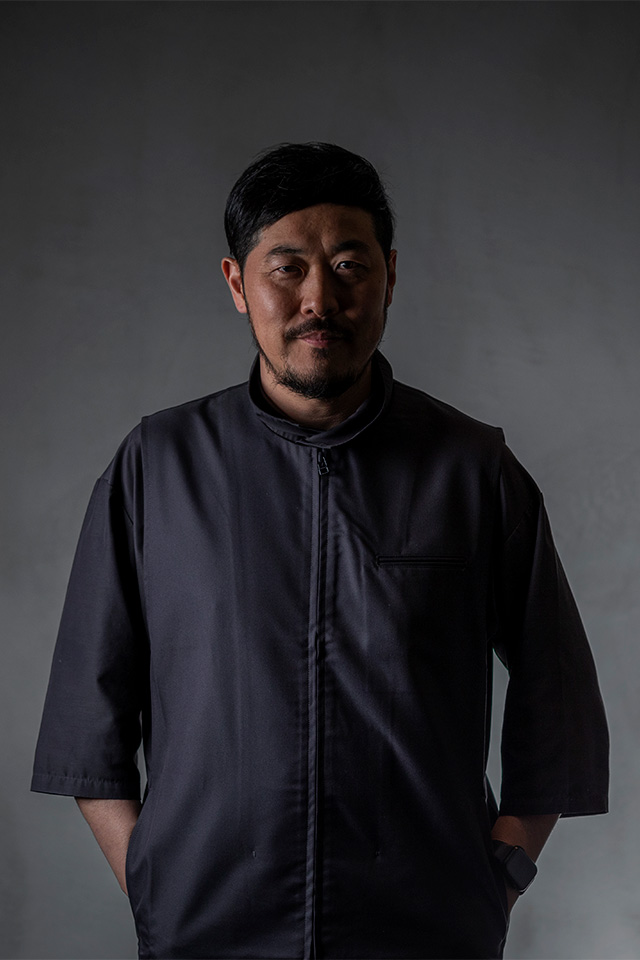 Chef
Born in Tokyo in 1975. At the age of 25 and in the midst of pursuing a music career, Namai took a major turn into the world of cuisine. After working at a French restaurant in central Tokyo, he trained for 5 years under Chef Masahito Ueki at Restaurant J (Omotesando, Tokyo) and Masaa's (Karuizawa, Nagano). Namai worked as executive chef for 3 years at Heureux, also in Karuizawa, before taking up the role of executive chef at CHIC peut-être in Tokyo's Hatchobori in November 2012, where he went on to earn one star in the 2015 Michelin Guide. He commenced preparations for his new restaurant in March 2017 in advance of opening restaurant Ode located in Hiroo, Tokyo, in September 2017. He went on to earn one star in the 2019 Michelin Guide. Entered the Asia's 50 Best Restaurants list at No.35 in 2020, No.27 in 2021, No.13 (Highest Climber Award) in 2022. He went on to earn one star in the 2023 Michelin Guide. (one star)
Information
Opening hours

Lunch12:00-13:00(last entry, Close 15:00)

Dinner18:30-20:00(last entry, Close 23:00)
Closed

Sunday
Number of
seating

23 seats (13 seats at the counter, 6 seats in a semi-private room and 4 seats in a private room)
Dress code

There is no strict dress code however, we recommend not too casual clothing.
Reservations

We appreciate your booking through online.
We do not accept any bookings received by facsimile.
Please note our phone line may be busy during opening hours. Apologies for any inconvenience in advance.

At reservation, we ask customers to inform about allergies or ingredients not to be used for us to prepare one course of chef's selection.
Please contact us by phone for a group booking or private hire.
The requirement of counter seating for children is at least junior high school age.
Please contact us for reservations of the private room
2F 5-1-32 Hiroo, Shibuya, Tokyo
Mail

info@restaurant-ode.com